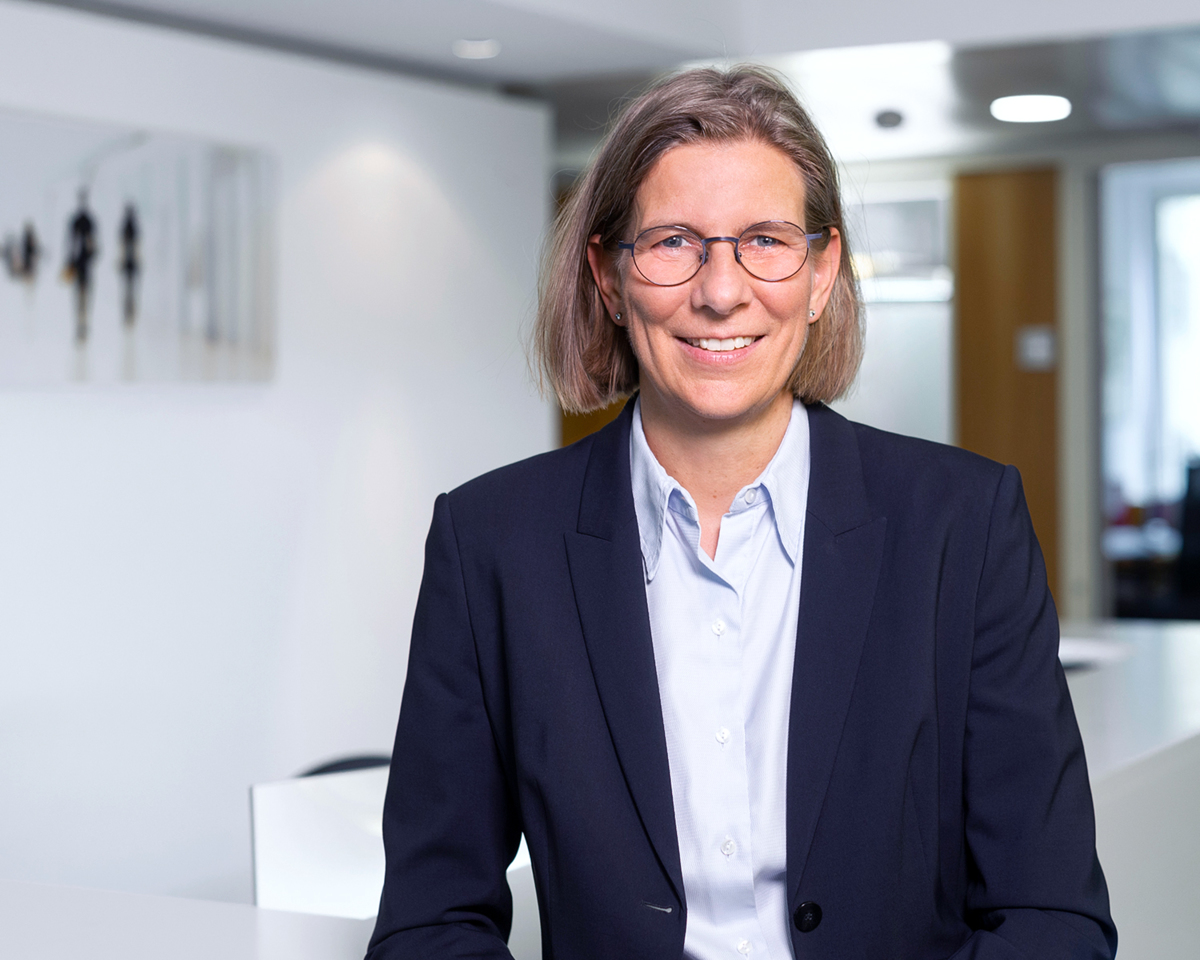 Monika McQuillen
lic. iur., LL.M, Attorney-at-Law
Partner, Certified Specialist SBA Employment Law, Mediator SBA/SCCM
Monika McQuillen is specialized in resolving complex commercial disputes and employment matters. Her practice also includes strategic counselling in these areas, including dispute prevention. Monika is regularly instructed by national and international companies in the commodities trading, pharma, chemical, med-tech, industrial engineering, aviation and financial services sectors.
Monika has a notable track record of representing clients in Cantonal Courts and the Federal Tribunal, of acting as counsel in international arbitrations under the ICC, UNCITRAL and Swiss Rules, and of settling disputes as a mediator. Her wider experience is in the fields of contract, construction, individual and collective employment, corporate liability, distribution, joint ventures / partnerships as well as data protection law. Monika regularly works in a cross-border environment.
Clients praise her for her strategic and hands-on advice and assistance in managing difficult situations. Monika has been recognized for many years as a practitioner in legal directories such as Chambers and Partners Guide and The Legal 500.
PRACTICE AREAS
Arbitration | Litigation | Mediation | Employment | Internal Investigations | Data Protection | Commercial Law | International Judicial Assistance
Since 2022: Lecturer EMAA of the University of Zurich
Since 2021: Lecturer ZHAW Master in Management and Law, Module ILSSL
Since 2021: Mediator for ombudfinance.ch
Since 2019: Partner with Lustenberger + Partners
2008–2019: Partner with Eversheds Sutherland AG, Zurich, Dispute Resolution and Head of Employment Practice Group
2004–2007: Associate and Trainee with Werder Attorneys at Law, Zurich
1999–2003: Research assistant for Professor Dr. iur. Roger Zaech, Faculty of Private, Commercial and European Law, University of Zurich
1988–1994: Henkel Corporation, Pennsylvania/US; Henkel KGaA, Duesseldorf/Germany
Zurich and Swiss Bar Associations (ZBA/SBA)
Swiss Arbitration Association (ASA)
German Institution of Arbitration (DIS)
Swiss Chamber of Commercial Mediation (SCCM)
International Bar Association (IBA)
Inter-Pacific Bar Association (IPBA)
International Association of Defense Counsel (IADC)
German-Swiss Lawyers' Association (DSJV; board member)
2021: Singapore International Mediator Accreditation Workshop
2017: Certified Specialist SBA Employment Law
2015: Certified Mediator SBA
2010: University of Cologne, LL.M., specialization in arbitration (summa cum laude)
2007: Zurich Bar, admitted to all Swiss courts
1999: University of Zurich, lic. iur. (magna cum laude)
1988: Cooperative State University of Mannheim, B.A. Business Administration, Germany
Commercial
Acting as counsel for a joint venture partner in a USD 220 million ICC arbitration against the joint venture leader concerning the early termination of a construction contract for an infrastructure project in the Middle-East.
Defending a med-tech manufacturer against a former Egyptian distributor in an ICC arbitration concerning the termination of a long-term distribution relationship.
Representing an Indian IT service provider in an SCC arbitration against a Swiss bank regarding the extraordinary termination of an infrastructure project after several years of project delivery.
Representing a bank against over 200 bank customers following the lifting of the EUR/CHF FX floor and the subsequent crash of exchange rates.
Representing a founding equity partner against an international law firm in an UNCITRAL arbitration regarding the termination of the partnership agreement by the law firm.
Employment
Representing a commodity trading company in a high scale employment dispute concerning a USD 7.5 million bonus and equity participation claim by a former executive, and the employer's USD 21 million counterclaim for mismanagement.
Defending a quasi-international organization in an employment dispute against an employee's claim for an exit payment to balance out the dispense from social insurances in Switzerland for foreign nationals (precedent case).
Representing an employee (CFO, Director, shareholder) against the employer in a dispute concerning his unjustified dismissal following an internal investigation, and defence against the employer's set off indemnity claim against various payments due to the employee, including bonus and payment for the shares; securing the employee's position in relation to potential future liability from director's responsibility.
Assisting employers in relation to the negotiation of social plans, restructurings, collective dismissals, conflict management at the workplace, internal investigations. Assisting employees in relation to bonus, unfair dismissal, non-competition, overtime disputes, liability claims (contentious and non-contentious).
Chambers & Partners 2022:
"Monika McQuillen boasts expertise in a variety of employment matters ranging across unfair dismissals to bonus claims, working condition issues and contract terminations. A pleased client states that 'she has a rare ability to put local legal issues into the context of a multinational organisation and the courage to suggest solutions instead of simply telling one what the law says'."
Legal 500 2022:
"Monika McQuillen is an excellent listener, takes the time to understand the situation from all angles, and provides practical, actionable answers. She is always a pleasure to work with."
Who's Who Legal 2021:
"Monika McQuillen "is able to understand the business context and translate the business needs into comprehensive advice."
Die Streiterledigung durch staatliche Gerichte, Monika McQuillen, in: Internationales Arbeitsrecht der Schweiz, 2020, p. 3-54
Konflikte, Mobbing, sexuelle Belästigung – worauf Arbeitgeber achten sollten, Rechtssicher-Ausgabe vom Oktober 2020. Artikel als pdf
Haftung von Arbeitnehmern, leitenden Angestellten und Organen, Rechtssicher-Ausgabe vom Juni 2020. Artikel als pdf
Vierteljährliche International Employment Eversheds Sutherland Briefings 2015–2019
Das Korsett des Datenschutzes – Sind Personendaten ein Hindernis im Wissensmanagement, Wissensmanagement (Know Tech), Bad Homburg 2010
Die Schiedsfähigkeit von Gesellschafterstreitigkeiten, Diplomarbeit Universität zu Köln (summa cum laude), 2010
Criminal Liabilities in the Course of Swiss Bankruptcies, in: White-Collar Crime & Regulatory Enforce-ment, Executive View Media Limited, 2009
Employment Law in Switzerland, in: Employment Law in Europe, Tottle Publishing 2008
Der Schweizer Binnenmarkt wäre nun offen, Neue Zürcher Zeitung vom 21. September 2006
Sind Verkaufsförderungsmassnahmen des Kunsthandels nach Urheberrechtsgesetz vergütungspflichtig?, sic! 2008, 509–517
Revidiertes Binnenmarktgesetz: Freier Marktzugang für alle!, Planer + Installateur 08/2006
Novelle des Schweizerischen Kartellgesetzes, DSJV Newsletter 2004
Noteworthy on part-time employment, VZH March 2022
Childcare leave, Swisstextiles November 2021
An employee's right to structures, Schulthess June 2021
Mediation under FIDLEG, VSV/ASG November 2020
The termination agreement, Swisstextiles September 2020
Home Office, Swisstextiles September 2020
Financial incentives schemes for employees, VZH, May 2019
Führungskräfte in der Pflicht, Schulthess Tagung Zürich 2019
Umgang mit Konflikten und Verhaltensproblemen am Arbeitsplatz, Swisstextiles Zürich 2018 und VZH 2017
The Cost of Non-Compliance, Med-tech industry: How is it doing with the new wave of requirements?, Swiss Medtech Zürich 2015
Umgang mit Korruptionsrisiken im Anlagenbau, VDMA Frankfurt 2014
Vertragliche Stolpersteine beim internationalen Neugeschäft, Switzerland Global Enterprise Zürich 2013
eHealth and data protection governance in the pharma industry – best practice strategies and practical guidance, IAPP London 2013
---
Contact
Lustenberger + Partners KLG
Wiesenstrasse 8
P.O. Box
CH-8032 Zurich