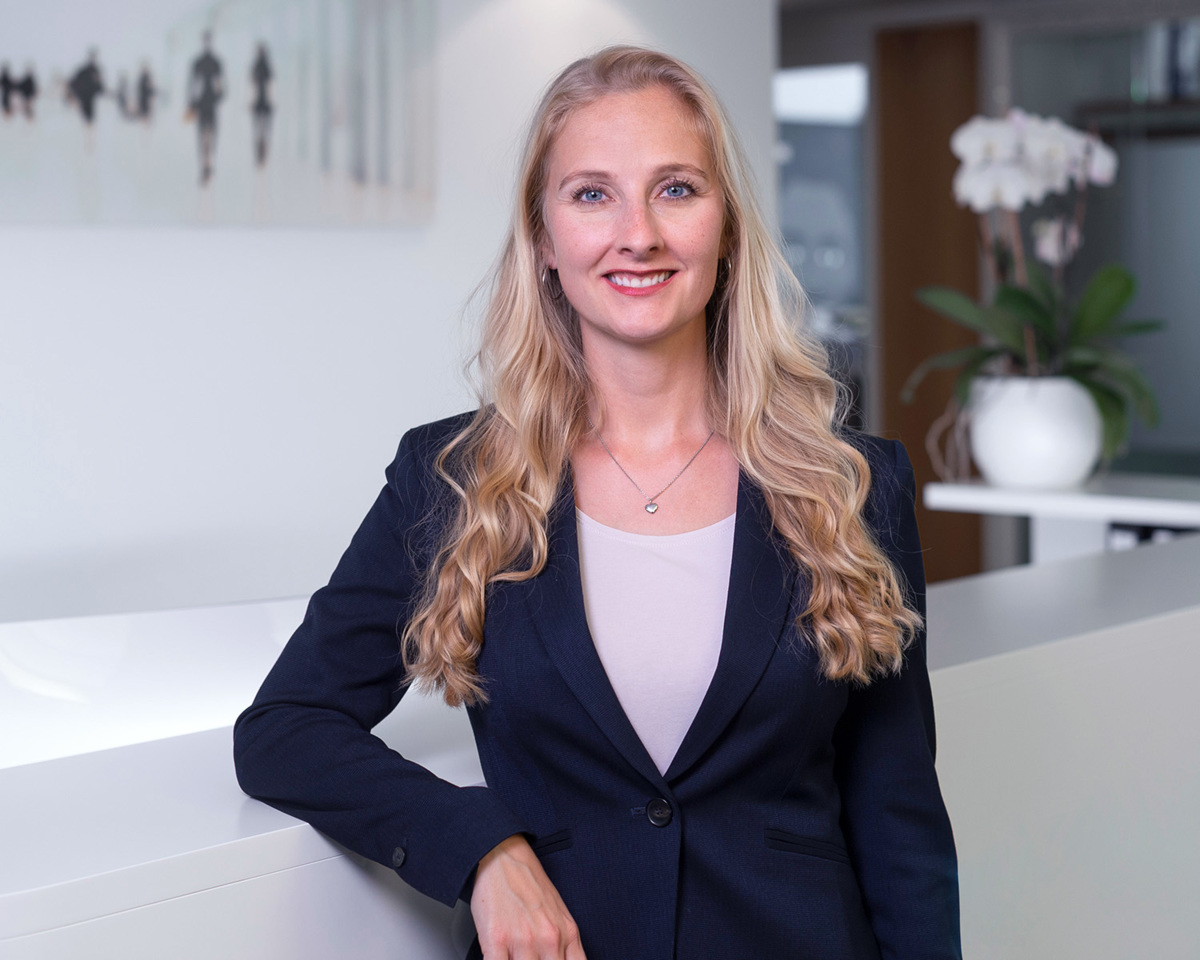 Sonja Krüsi
MLaw, Attorney at Law
Associate
Sonja Krüsi's practice focuses on dispute resolution in complex state court and arbitral proceedings. She advises and represents domestic and foreign companies and individuals. Before joining Lustenberger + Partners as an Associate, Sonja worked as Associate with a firm specialized in real estate and construction law and as Junior Associate with a leading Swiss commercial law firm.
PRACTICE AREAS
Litigation | Arbitration | Corporate & Commercial | Debt Enforcement and Bankruptcy | Real Estate and Construction | Employment
Since 2020: Associate at Lustenberger + Partners
2019: Associate at Reetz Sohm Attorneys-at-Law, Kuesnacht
2016–2017: Junior Associate at Lenz & Staehelin, Zurich
2015: Internship at the criminal police in Zurich
2015: Internship in legal consulting, Zurich
2013–2014: Participation in a research project at the University of Zurich
German
English
French
Italian
Zurich and Swiss Bar Associations (ZBA/SBA)
Alumni Association of the University of Zurich
Swiss Arbitration Association (ASA) below 40
2019: Admission to the Zurich and Swiss Bar
2016: Master of Law, University of Zurich
2015: Bachelor of Law, University of Zurich
Representing an investor in structured products regarding a contractual dispute against a major Swiss bank before a commercial court.
Acting as administrative secretary in a major international ICC construction arbitration case in the oil industry (upstream/downstream).
Representing a systems' supplier of press lines and plants in the wood based panel industry in a dispute with the owner.
Representing a Turkish maintenance company against a state-owned airline in the Middle East in a Swiss Rules arbitration.
---
Contact
Lustenberger + Partners KLG
Wiesenstrasse 8
P.O. Box
CH-8032 Zurich