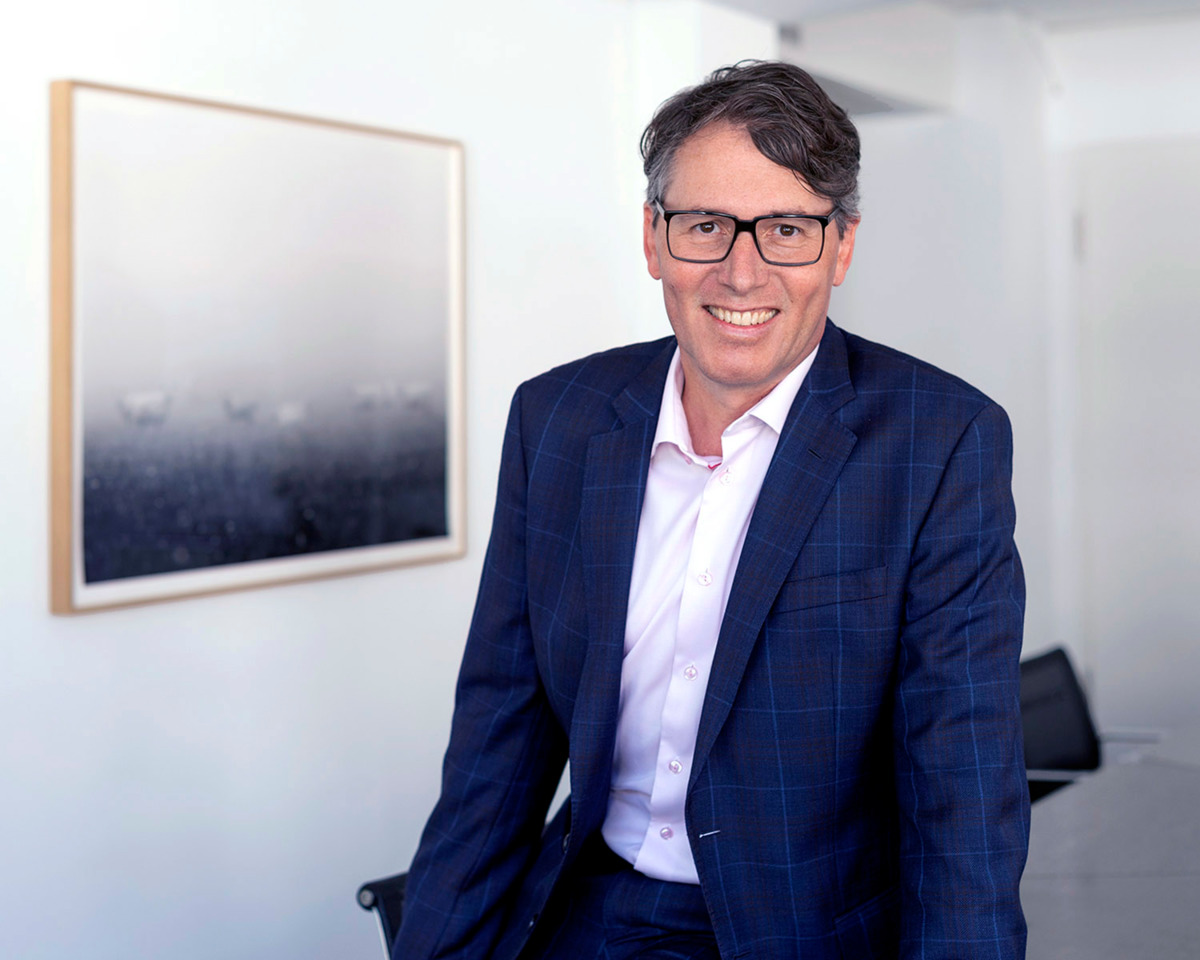 Tobias Zuberbühler
lic. iur., LL.M., Attorney at Law

Tobias Zuberbühler has over 20 years of experience in dispute resolution and has acted as arbitrator and counsel in more than 70 international and domestic arbitration proceedings under both ad hoc and institutional rules (ICC, Swiss Rules, DIS, CEPANI, VIAC). He has also rendered over 250 UDRP decisions as WIPO Domain Name Panelist.
Tobias is a member of the Arbitration Court of the Swiss Arbitration Centre and the initiator and co-editor of the Commentary on the Swiss Rules of International Arbitration (2nd ed. 2013). He is recommended by Who's Who Legal as one of the world's foremost practitioners in international arbitration (Thought Leaders - Arbitration 2022).
PRACTICE AREAS
Arbitration | Litigation | White Collar Crime | Anti-Corruption | Cybercrime | Intellectual Property | Internet Law/Domain Names | Banking Law | Contract Law
Since 2005: Partner at Lustenberger + Partners
2011–2012: Anti-Corruption Officer, Credit Suisse AG, Zurich
1999–2005: Associate at MME Partners, Zurich
1997–1998: Trainee at Lustenberger Attorneys at Law, Zurich
German
English (7 years U.S.A.)
French
Zurich and Swiss Bar Associations (ZBA/SBA)
Swiss Arbitration Centre – Member of the Arbitration Court
Swiss Arbitration Association (ASA)
German Institution of Arbitration (DIS)
American Bar Association Section of International Law (ABA SIL)
Association Internationale des Jeunes Avocats (AIJA), Past President International Arbitration Commission
Legalmondo
1999: Zurich Bar, admitted to all Swiss courts
1996: LL.M. International Legal Studies, Golden Gate University, San Francisco
1994: lic. iur., University of Zurich
Representing an energy consortium in a post-M&A ICC arbitration against an Eastern European state
Representing an energy company in an ad hoc arbitration against state-owned oil & gas companies in the Middle East
Representing a Turkish maintenance company against a state-owned airline in the Middle East in a Swiss Rules arbitration
Presiding arbitrator in ICC proceedings regarding the renovation of a hydro power plant in Central Asia
Co-arbitrator in ICC proceedings regarding the distribution of pharmaceutical products in the Middle East.
Co-arbitrator in ICC proceedings regarding the construction of an industrial plant for food products in North America.
Counsel in state court proceedings regarding civil claims in a multi-jurisdictional commercial fraud case.
"He always has very clear ideas on complex matters. Tobias possesses an excellent knowledge of arbitration. He is incredibly successful." (Who's Who Legal: Arbitration 2021)
"The excellent Tobias Zuberbühler is noted for having been incredibly successful through the past few years in the arbitration space, an area in which he has over 20 years of experience." (Who's Who Legal: Arbitration 2020)
"Tobias Zuberbühler is a leading figure in the field who, while being one of the most experienced names in Swiss arbitration, is young and flexible in his mind." (Who's Who Legal: Arbitration 2019)
Zuberbühler/Hofmann/Oetiker/Rohner, IBA Rules of Evidence, 2nd ed., Zurich 2022
Commentary on Art. 38-41 and Appendix B Swiss Rules, in: Manuel Arroyo (ed.), Arbitration in Switzerland – The Practitioner's Guide, 2nd ed., Kluwer 2018, p. 808-841
Zuberbühler/Schregenberger, Corruption in Arbitration – The Arbitrator's Duty to Investigate, in: New Developments in International Commercial Arbitration 2016 (eds. Christoph Müller/Sébastien Besson/Antonio Rigozzi), Schulthess 2016, p. 1-38
Zuberbühler/Müller/Habegger (eds.), Swiss Rules of International Arbitration, Commentary, 2nd ed., Zurich 2013
Commentary on Art. 38-41 and Appendix B Swiss Rules, in: Manuel Arroyo (ed.), Arbitration in Switzerland – The Practitioner's Guide, Kluwer 2013, p. 602-629
Zuberbühler/Hofmann/Oetiker/Rohner, IBA Rules of Evidence, Zurich 2012
World Intellectual Property Organisation (WIPO), in: Gola/Götz Staehelin/Graf (eds.), Institutional Arbitration, Tasks and Powers of Different Arbitration Institutions, Zurich/Basel/Geneva 2009, 293-310
Signatory or Not? Groups, Affiliates and MBOs, Case Note on Swiss Supreme Court Decision of 22 January 2008, 4A_244/2007, ASA Bulletin 3/2008, 559-564
Non-Signatories and the Consensus to Arbitrate, ASA Bulletin 1/2008, 18-34
Zuberbühler/Oetiker (eds.), Practical Aspects of Arbitrating EC Competition Law, Zurich 2007
Zuberbühler/Müller/Habegger (eds.), Swiss Rules of International Arbitration, Commentary, 1st ed., Zurich 2005
"The IBA Rules on the Taking of Evidence – Best Practice Tools revised" (ASA below 40, Bern, 16 September 2022)
"Batman vs Superman: Experts and the battles they fight. Supporting role: the judge/arbitrator" (AIJA Construction disputes, Vienna, 15 October 2021)
"Virtuelle und hybride Hearings: War Stories aus der Praxis" (ASA Local Group Basel, 22 June 2021)
"The art of persuasion: how to present, persuade and prevail" (ASA below 40, Special Guest, Zurich, 2 October 2020)
"IBA Rules on the Taking of Evidence" (EIZ - 4. Tagung zur Schiedsgerichtsbarkeit: Hot Topics, Panellist, Zurich, 29 August 2019)
"International Arbitration and Insolvency Proceedings" (DRI – Hot Topics in International Dis-pute Resolution, Panellist, London, 15 June 2018)
"Arbitrating Future Damage – New ideas on how to best avoid costly expert battles?" (SCIA In-novation Conference - Arbitrating the Future, Panel Moderator, Zurich, 1 February 2018)
"Corruption in Arbitration - The Arbitrator's Duty to Investigate" (CEMAJ Conference "New De-velopments in International Commercial Arbitration", University of Neuchâtel, 11 November 2016)
"Arbitration in the Pharmaceutical Industry" (Ljubljana Arbitration Days, 27 October 2016)
"Settlement Facilitation by Arbitrators" (AIJA Annual Arbitration Conference, New York City, 7 October 2016)
---
Contact
Lustenberger + Partners KLG
Wiesenstrasse 8
P.O. Box
CH-8032 Zurich