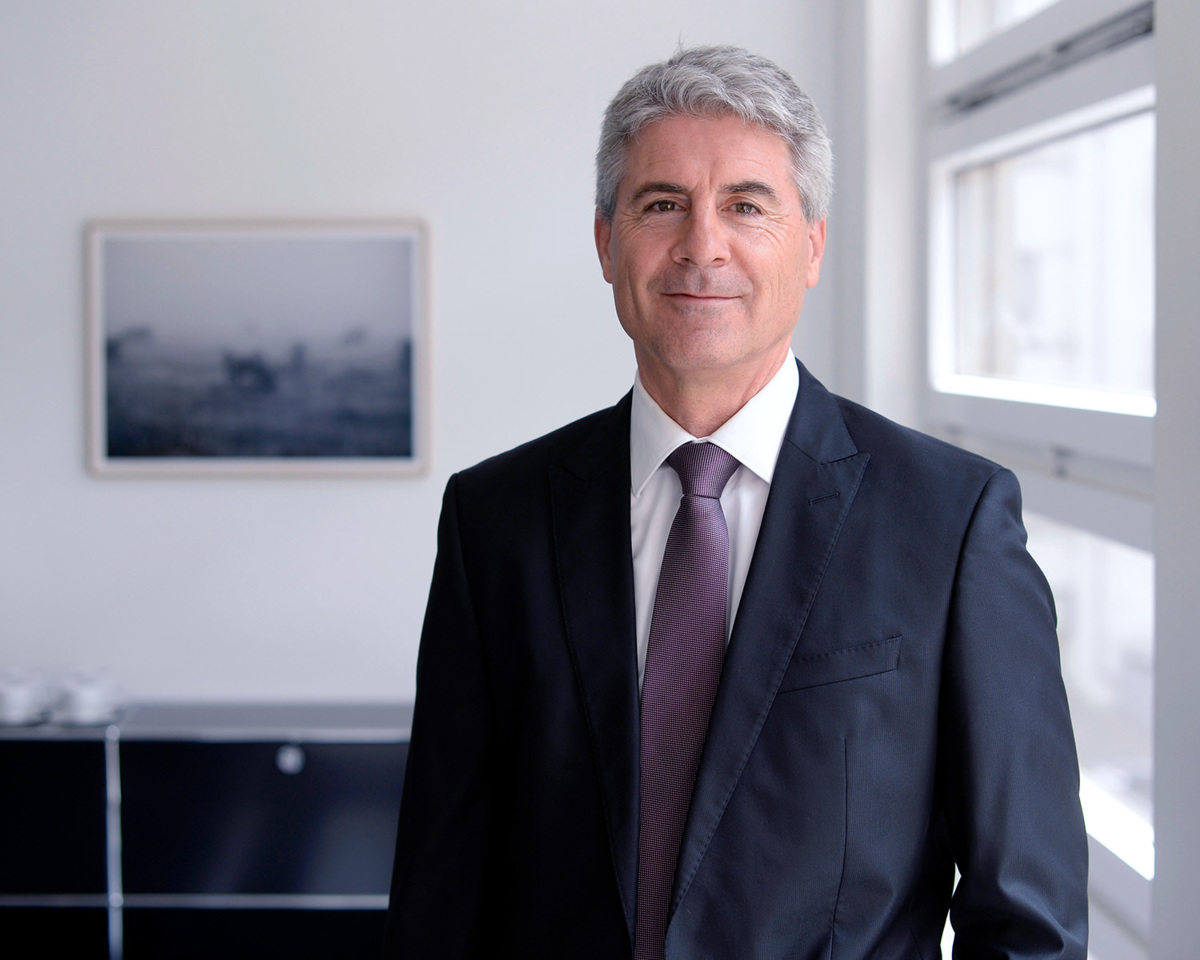 Claudius Triebold
Dr. iur., M.C.J., Attorney at Law, Mediator SBA
Partner
For over 20 years Claudius Triebold has been advising and representing companies in the resolution of complex commercial disputes. He regularly represents clients before state courts and the Federal Supreme Court, administrative authorities and arbitral tribunals. Claudius has conducted international arbitrations under the rules of all major arbitration institutions (ICC, Swiss Rules of International Arbitration, AAA, LCIA) as well as in ad hoc proceedings. Claudius has also sat as arbitrator or mediator in numerous international commercial and/or construction arbitrations, and has arbitrated and litigated international disputes in Europe, the Middle East and the U.S. He regularly advises companies with regard to joint ventures and complex contracts related to infrastructure projects. His focus is on disputes in the energy, defense, healthcare, telecommunications, industrial engineering, IT and financial services sectors.
PRACTICE AREAS
Arbitration | Litigation | Internal Investigations | International Judicial Assistance | Alternative Dispute Resolution | Commercial Law | Contracts | Construction | Joint Ventures | Employment
Since 2019: Partner at Lustenberger + Partners
2005–2019: Partner at Eversheds Sutherland AG, Zurich, Global Head of International Litigation and Arbitration Group of Eversheds Sutherland Switzerland and International
1999–2004: Senior Associate at a business law firm in Zurich
1994–1995: Associate at a business law firm in New York
2000: Lecturer at the University of Zurich
German
English
French
Spanish
Zurich and Swiss Bar Associations (ZBA/SBA)
Swiss Arbitration Association (ASA)
Swiss Chamber of Commercial Mediation (SCCM)
New York and American Bar Association
International Bar Association (IBA)
International Council for Commercial Arbitration (ICCA)
2018: Mediator SAV
2013: Mediator Harvard Law
2000: Dr. iur., University of Zurich
1994: New York Bar
1994: Master's degree, New York University
1989: Bachelor's degree, University of Basel
Representing a joint venture partner in a USD 220 million claim in an ICC arbitration against the joint venture leader concerning the construction of telecommunication related infrastructure in the Middle-East.
Representing a med-tech manufacturer against a former Egyptian distributor in an ICC arbitration.
Representing a US IT service provider in an SCAI arbitration against a Swiss bank regarding the extraordinary termination of an infrastructure project after several years of project delivery.
Representing a founding equity partner against an international law firm in an ICC arbitration regarding the termination of the partnership agreement by the law firm.
Representing a manufacturer of filter systems in an ICC arbitration against the general contractor of a nuclear power plant construction project.
Representing a generic pharmaceutical manufacturer in a contractual dispute before Cantonal Courts relating to better rights to an API.
Advising a Finnish manufacturing company in a LCIA arbitration against the insurer of the purchaser, who had been paid by the insurer for business interruption as a result of a leakage.
Who's Who Legal 2022:
Claudius Triebold is "a sharp practitioner who always keeps in mind the client's aims", "a prudent strategist with deep arbitration know-how". He is "a strategic thinking advocate", renowned for his "strong attention to detail and comprehensive approach" to sophisticated commercial disputes.
Legal 500 2022:
Described as "experienced", "creative and dedicated", Claudius "is a key name" in international arbitration, who achieves results for his clients. He is "very hardworking, very client-centric, very bright, and very passionate."
Chambers and Partners 2022:
"Very knowledgeable about arbitration rules and have a good understanding of the client's business and priorities."
Acritas Stars independently rated lawyers
Der grenzüberschreitende Datenaustausch, Dr Claudius Triebold/Barbara Allue, in: Internationales Arbeitsrecht der Schweiz, 2020, p. 267-302
Zur differenzierten Solidarhaftung des Verwaltungsrates, Dr Claudius Triebold/Roger Zäch, in: Von Büren (editor), Aktienrecht 1992-1997: Versuch einer Bilanz. Zum 70. Geburtstag von Rolf Bär, Bern 1998, 421 et seq.
Liquidated damages or contractual penalty – Under Swiss Law, Dr. Claudius Triebold, Eversheds LLP, 2015
Some aspects of data protection law: Monitoring employees and being monitored as an employer (whistle blowing), Dr. Claudius Triebold, Marcel Schaad, in: White Collar Crime and Regulatory Enforcement digital guide, 2009, S. 90-92
Employment Law in Switzerland, Dr. Claudius Triebold, Monika McQuillen, in: Employment Law in Europe, 2008, S. 1127-1145
Criminal Liabilities in the Course of Swiss Bankruptcies, Dr. Claudius Triebold, Monika McQuillen, in: White Collar Crime and Regulatory Enforcement digital guide, 2009, S. 92-93
Management of the Proceedings and Quality Control under the Swiss Rules, Dr. Claudius Triebold, Dr. Daniel Wehrli, Dr. B. Gino Koenig, in: The Swiss Rules of International Arbitration, ASA Special Series No. 22, 5/2004, S. 87-109
Lecturer at the continued education program of Mensch und Maschine Switzerland AG, presenting BIM and Construction Law
---
Contact
Lustenberger + Partners KLG
Wiesenstrasse 8
P.O. Box
CH-8032 Zurich