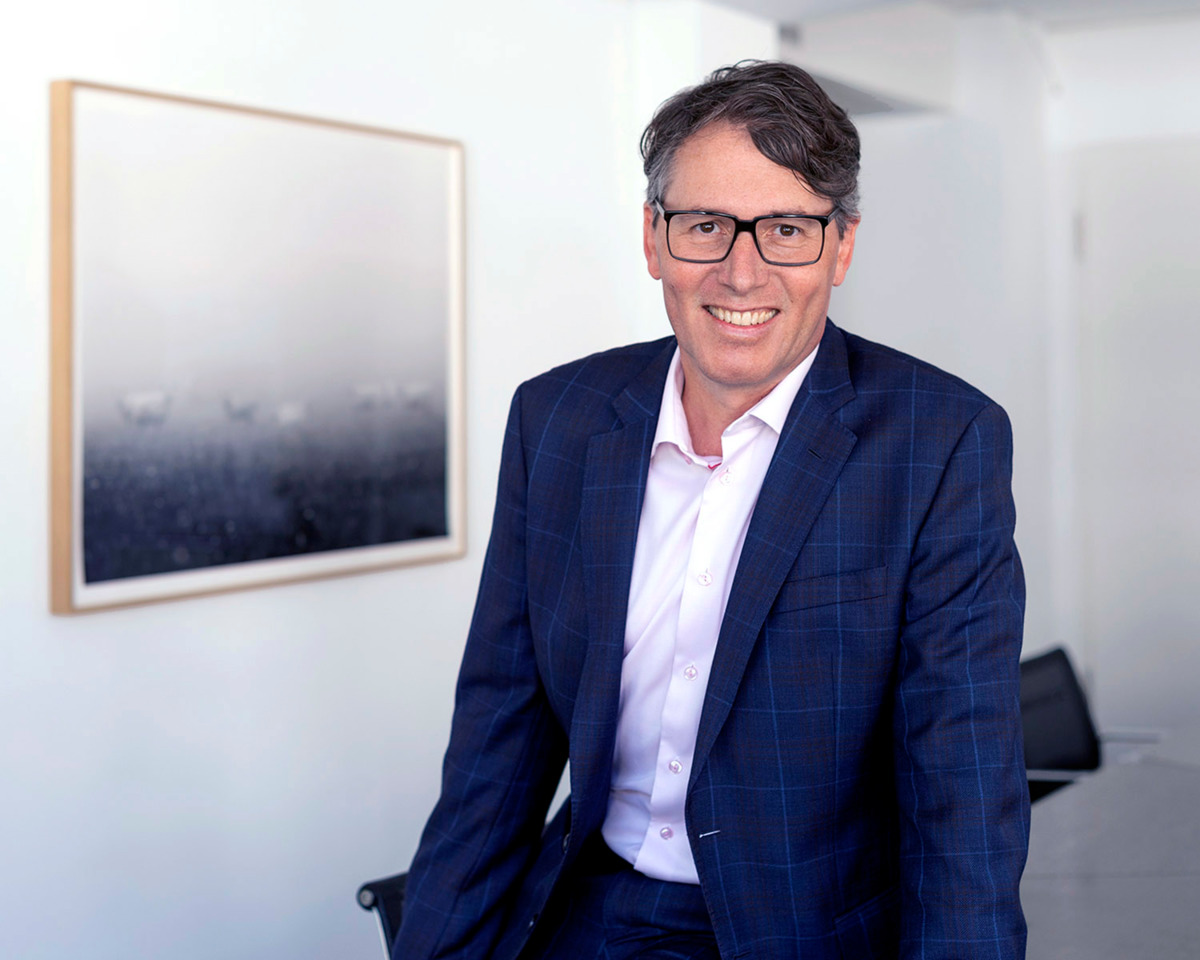 Tobias Zuberbühler
lic. iur., LL.M.
Partner
Tobias Zuberbühler hat über 20 Jahre Erfahrung im Bereich der Schiedsgerichtsbarkeit und Prozessführung und war in mehr als 70 nationalen und internationalen Schiedsverfahren als Parteivertreter und Schiedsrichter tätig, unter institutionellen Regeln (ICC, Swiss Rules, DIS, CEPANI, VIAC) sowie in ad hoc-Verfahren. Er hat daneben über 250 Entscheidungen als WIPO Panelist für Domain-Streitigkeiten erlassen.
Tobias Zuberbühler ist Mitglied des Schiedsgerichtshofs des Swiss Arbitration Centre sowie Mitherausgeber des Kommentars zu den Swiss Rules of International Arbitration (2. Aufl. 2013). Er wird von Who's Who Legal als einer der weltweit führenden Experten für Schiedsgerichtsbarkeit empfohlen (Thought Leaders - Arbitration 2022).
TÄTIGKEITSGEBIETE
Schiedsgerichtsbarkeit und Prozessführung | Wirtschaftskriminalität | Anti-Korruption | Cybercrime | Immaterialgüterrecht | Internetrecht/Domain Names | Bankenrecht | Vertragsrecht
Seit 2005: Partner bei Lustenberger + Partners
2011–2012: Anti-Corruption Officer, Credit Suisse AG, Zurich
1999–2005: Rechtsanwalt bei MME Partner, Zurich
1997–1998: Substitut bei Lustenberger Rechtsanwälte, Zürich
Deutsch
Englisch (7 Jahre U.S.A.)
Französisch
Zürcher und Schweizerischer Anwaltsverband (ZAV/SAV)
Swiss Arbitration Centre – Mitglied des Schiedsgerichtshofs
Schweizerische Vereinigung für Schiedsgerichtsbarkeit (ASA)
Deutsche Institution für Schiedsgerichtsbarkeit (DIS)
American Bar Association Section of International Law (ABA SIL)
Association Internationale des Jeunes Avocats (AIJA), Past President International Arbitration Commission
Legalmondo
1999: Zürcher Anwaltspatent, zugelassen in der ganzen Schweiz
1996: LL.M. International Legal Studies, Golden Gate University, San Francisco
1994: lic. iur., Universität Zürich
Vertretung eines Energie-Konsortiums in einer Post-M&A-Streitigkeit gegen einen osteuropäischen Staat (Streitwert: EUR 128 Mio).
Vertretung eines Energieunternehmens in einem ad hoc-Schiedsverfahren gegen staatliche Öl- und Gasunternehmen im Mittleren Osten (Streitwert: USD 372 Mio).
Vertretung eines türkischen Maintenance-Unternehmens gegen eine staatliche Airline im Mittleren Osten in einem Swiss Rules-Verfahren (Streitwert: USD 29 Mio).
Vorsitzender des Schiedsgerichts in einem ICC-Verfahren betreffend den Umbau eines Wasserkraftwerks in Zentralasien.
Mitschiedsrichter in einem ICC-Verfahren betreffend Distribution von pharmazeutischen Produkten im Mittleren Osten (Streitwert: USD 70 Mio).
Mitschiedsrichter in einem ICC-Verfahren betreffend den Bau einer Produktionsanlage für Lebensmittel in Nordamerika (Streitwert: USD 40 Mio).
Vertretung eines luxemburgischen Investitionsfonds in einem Gerichtsverfahren betreffend zivilrechtliche Ansprüche in einem grenzübergreifenden Wirtschaftsbetrugsfall.
"He always has very clear ideas on complex matters. Tobias possesses an excellent knowledge of arbitration. He is incredibly successful." (Who's Who Legal: Arbitration 2021)
"The excellent Tobias Zuberbühler is noted for having been incredibly successful through the past few years in the arbitration space, an area in which he has over 20 years of experience." (Who's Who Legal: Arbitration 2020)
"Tobias Zuberbühler is a leading figure in the field who, while being one of the most experienced names in Swiss arbitration, is young and flexible in his mind." (Who's Who Legal: Arbitration 2019)
Zuberbühler/Hofmann/Oetiker/Rohner, IBA Rules of Evidence, 2. Aufl., Zürich 2022
Kommentar zu Art. 38-41 und Appendix B Swiss Rules, in: Manuel Arroyo (Hrsg.), Arbitration in Switzerland – The Practitioner's Guide, 2. A., Kluwer 2018, S. 808-841
Zuberbühler/Schregenberger, Corruption in Arbitration – The Arbitrator's Duty to Investigate, in: New Developments in International Commercial Arbitration 2016 (Hrsg. Christoph Müller/Sébastien Besson/Antonio Rigozzi), Schulthess 2016, S. 1-38
Zuberbühler/Müller/Habegger (Hrsg.), Swiss Rules of International Arbitration, 2. A., Zürich 2013
Kommentar zu Art. 38-41 und Appendix B Swiss Rules, in: Manuel Arroyo (Hrsg.), Arbitration in Switzerland – The Practitioner's Guide, Kluwer 2013, S. 602-629
Zuberbühler/Hofmann/Oetiker/Rohner, IBA Rules of Evidence, Zürich 2012
World Intellectual Property Organisation (WIPO), in: Gola/Götz Staehelin/Graf (Hrsg.), Institutional Arbitration, Tasks and Powers of Different Arbitration Institutions, Zürich/Basel/Genf 2009, 293-310
Non-Signatories and the Consensus to Arbitrate, ASA Bulletin 1/2008, 18-34
Signatory or Not? Groups, Affiliates and MBOs, Case Note on Swiss Supreme Court Decision of 22 January 2008, 4A_244/2007, ASA Bulletin 3/2008, 559-564
Zuberbühler/Oetiker (Hrsg.), Practical Aspects of Arbitrating EC Competition Law, Zürich 2007
Zuberbühler/Müller/Habegger (Hrsg.), Swiss Rules of International Arbitration, 1. A., Zürich 2005
"Batman vs Superman: Experts and the battles they fight. Supporting role: the judge/arbitrator" (AIJA Construction disputes, Wien, 15. Oktober 2021)
"Virtuelle und hybride Hearings: War Stories aus der Praxis" (ASA Local Group Basel, 22. Juni 2021)
"The art of persuasion: how to present, persuade and prevail" (ASA below 40, Special Guest, Zürich, 2. Oktober 2020)
"IBA Rules on the Taking of Evidence" (EIZ - 4. Tagung zur Schiedsgerichtsbarkeit: Hot Topics, Panellist, Zürich, 29. August 2019)
"International Arbitration and Insolvency Proceedings" (DRI – Hot Topics in International Dispute Resolution, Panellist, London, 15. Juni 2018)
"Arbitrating Future Damage – New ideas on how to best avoid costly expert battles?" (SCIA Innovation Conference – Arbitrating the Future, Panel Moderator, Zürich, 1. Februar 2018)
"Corruption in Arbitration – The Arbitrator's Duty to Investigate" (CEMAJ Konferenz "New Developments in International Commercial Arbitration", Universität Neuchâtel, 11. November 2016)
"Arbitration in the Pharmaceutical Industry" (Ljubljana Arbitration Days, 27. Oktober 2016)
"Settlement Facilitation by Arbitrators" (AIJA Annual Arbitration Conference, New York City, 7. Oktober 2016)
"Corruption in Arbitration: Arbitrators' Duty to Investigate" (Belgrade Arbitration Conference, 11. März 2016)
"Arbitral Proceedings under the Swiss Rules of International Arbitration" (PAS Parnični arbitražni sud, Zagreb, 20. März 2015)
"Korruption in Schiedsverfahren" (ASA Lokalgruppe Zürich/ZAV Fachgruppe Schiedsgerichtsbarkeit, 19. Mai 2014)
---
Kontakt
Lustenberger + Partners KLG
Wiesenstrasse 8
Postfach
CH-8032 Zürich